The latest version of Alpinestars' ultimate street bike track boot was just released, and we got ourselves a pair. This new and improved version of one of the most popular sport bike boot model series on the planet, offers yet another level of comfort and protection for road and track riders. We sampled the new shoe during the 2021 Yamaha R World event at Sonoma Raceway. Swapping out my haggard-looking five years old Supertech's was a little sad, but boy-howdy are the new versions nice.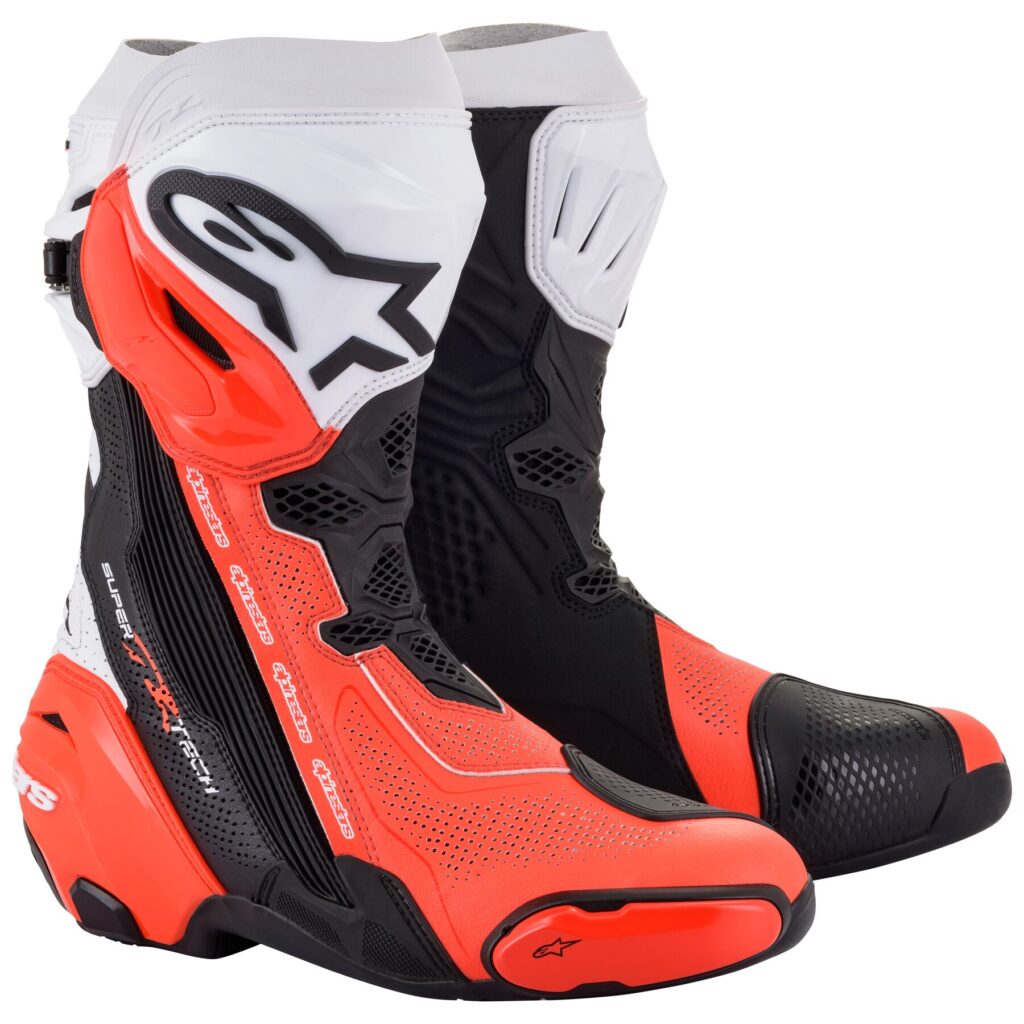 A-Stars is constantly developing better ways to protect us from the inevitable and for 2021 we get a redesigned front of the boot which makes the flexible area to the front of your ankles, bend with less resistance. This makes the riding position a bit more comfortable. A new toe pad and a redesign of the shin plate area sum up the most noticeable of the exterior changes. one look at the new boot and you can tell it's been upgraded, but once you slide your feet inside…that's where it gets good.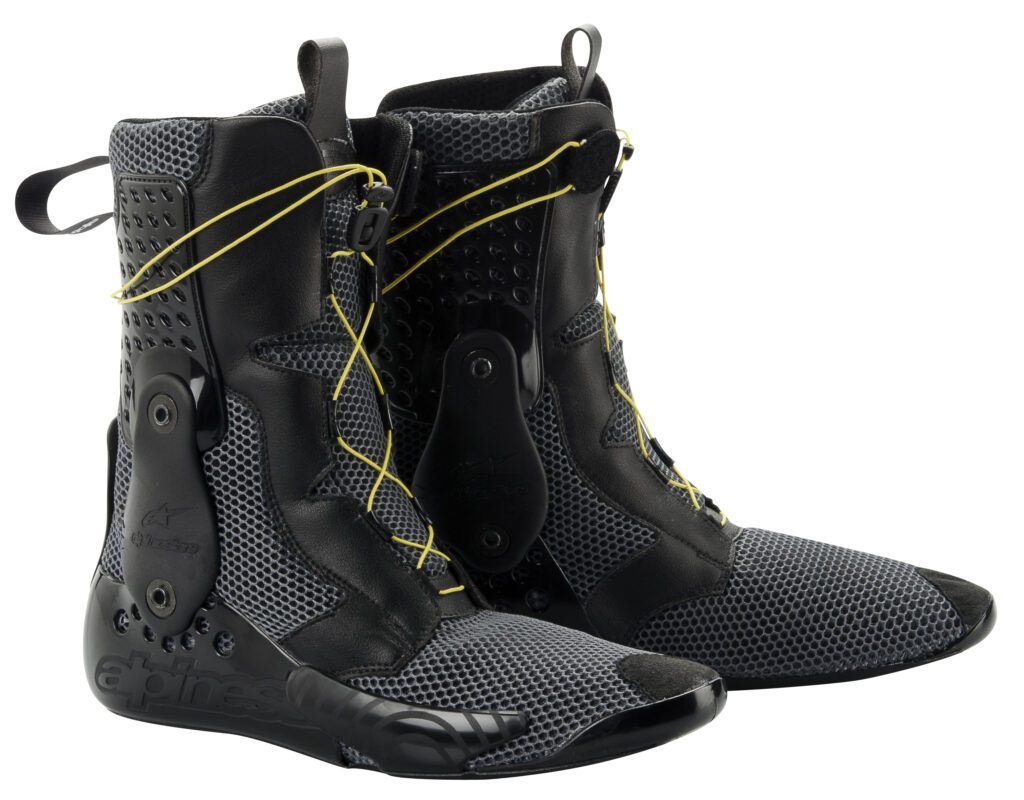 The new 3d mesh inner booties are even more comfortable somehow. I've always liked how the Supertech works for both comfort and style. For those that don't know, you slip on the bootie, zip the leg of your leathers around them and then slide your foot into the exterior shell. This secures the rider's foot very well, plus it streamlines the look of your gear. It also reduces how much the seam of the cuff of your leathers can touch you, so it makes for a much more comfortable experience than a traditional boot design.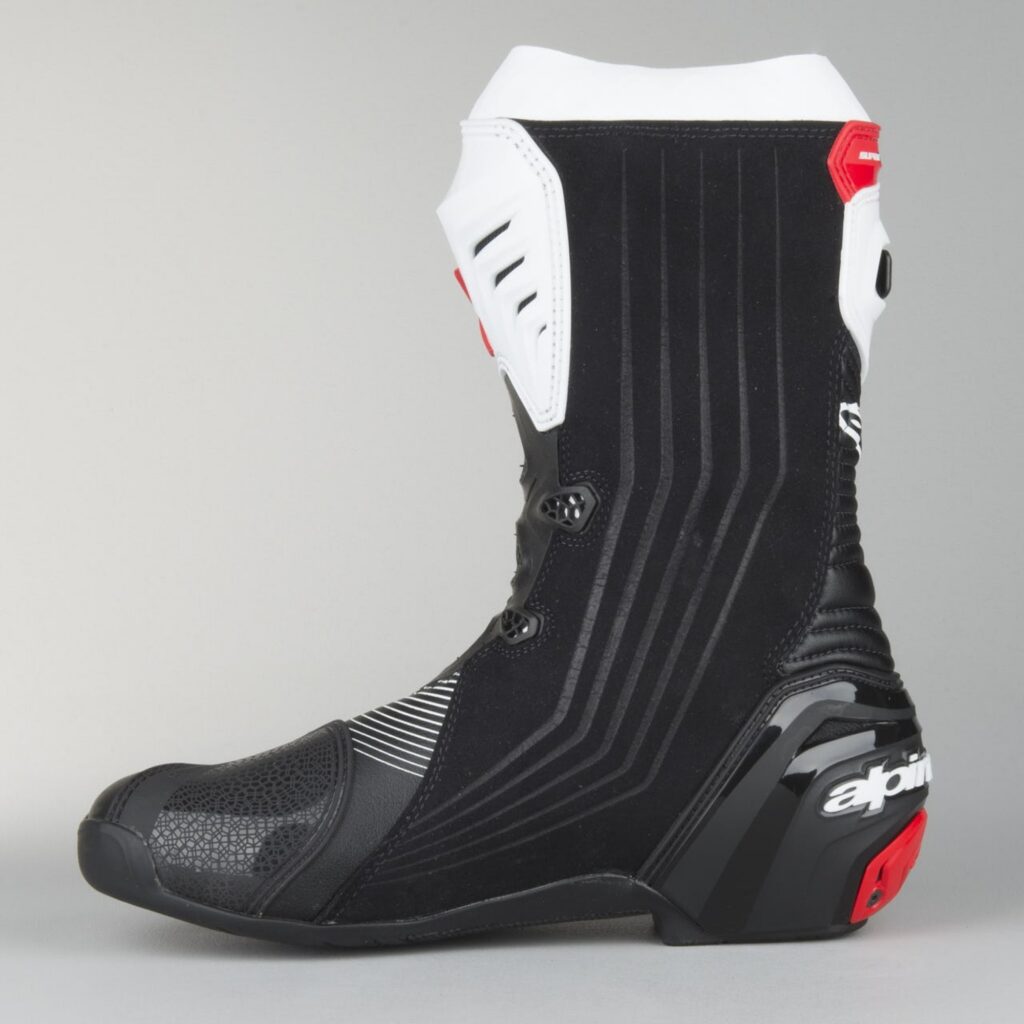 The new Alpinestars Supertech R boots can be picked up for $499.