Every mullet who ever swung their leg over a 500cc two-stroke will likely have a story about a near death experience, a police chase or a world record unintentional whiskey throttle wheelie that is forever scarred into their fun filled psyche. So, when a friend of ours wanted to trade this basket case to us for 1000 rounds of ammo, we politely struck an accord. The story is that this crusty demon had been raced in SoCal for a few years and then made its way up to Oregon via a few trades here and there. My son Ethan and I hauled the best to our garage where he promptly tore it down to the frame and prepared for the restoration process to begin.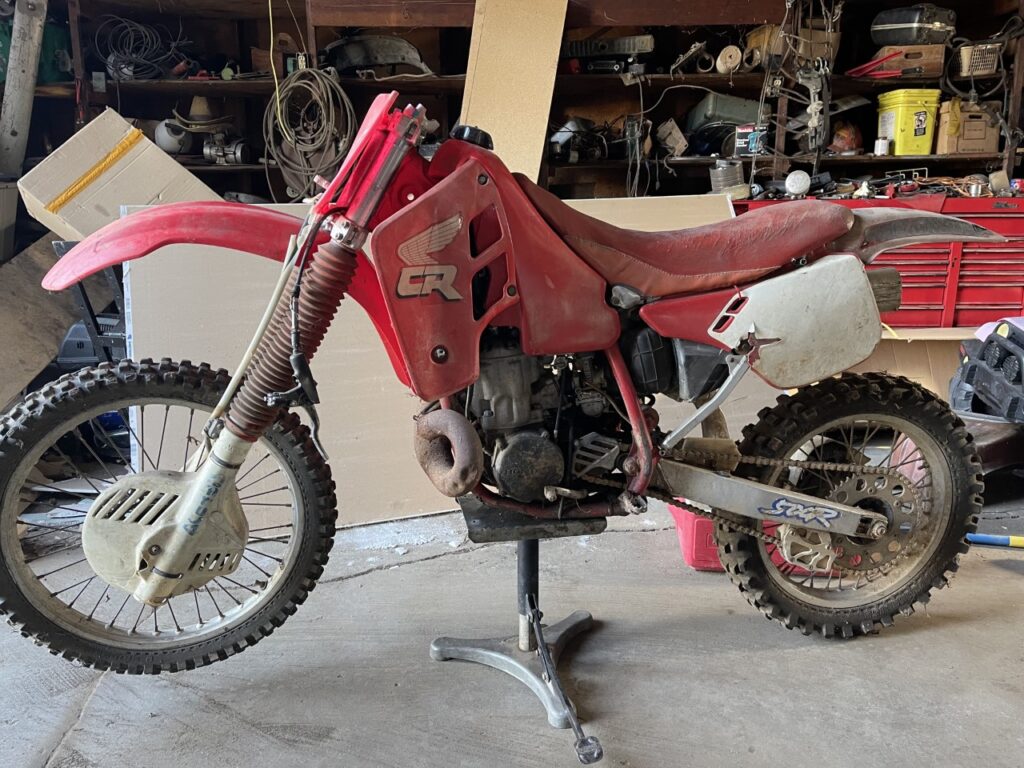 Unlike many YouTube based project bike builds, this particular machine is going to take a bit of time and money to be revived so stay tuned as we keep you updated on what should be one of the coolest project bike builds that we have ever attempted. While my son is gung ho to get this thing back to riding condition, I am painfully aware that it will require time, money and a bit of luck to get this red rider back into the hills. But we will get there so stay tuned….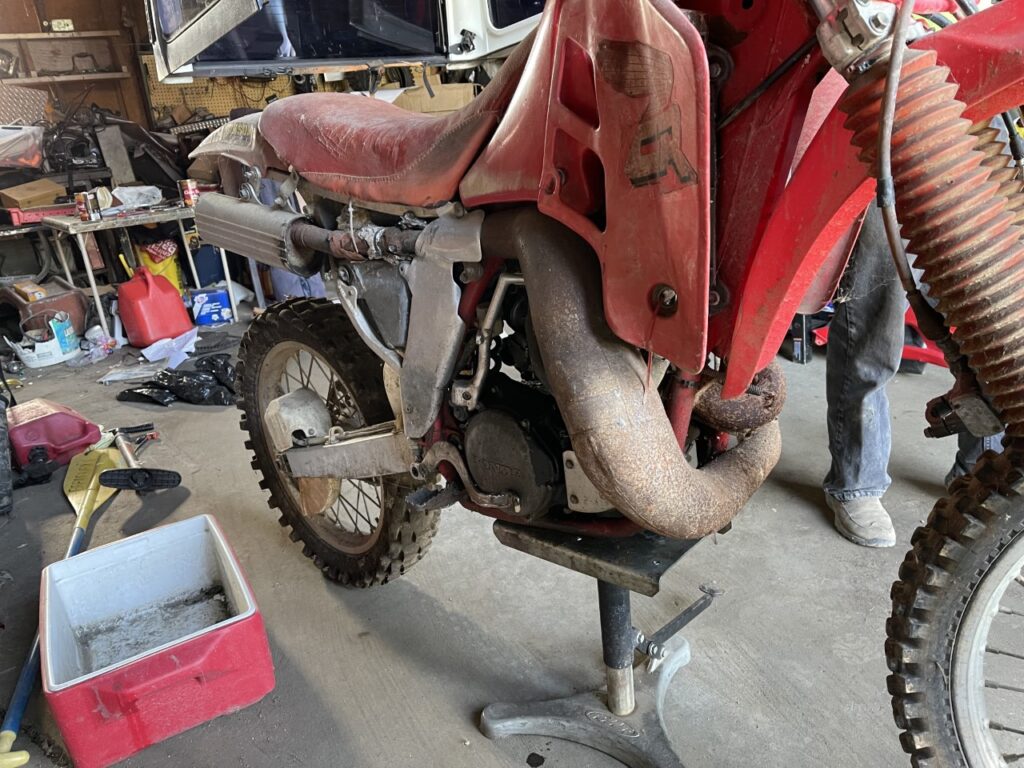 Believe it or not that is a Pro Circuit pipe lurking under that dust and rust. Heck, it barely even has any dents so hopefully we can bring that baby back to life fairly easy. I wonder of Kaplan America would want to help us get this thing back together some day?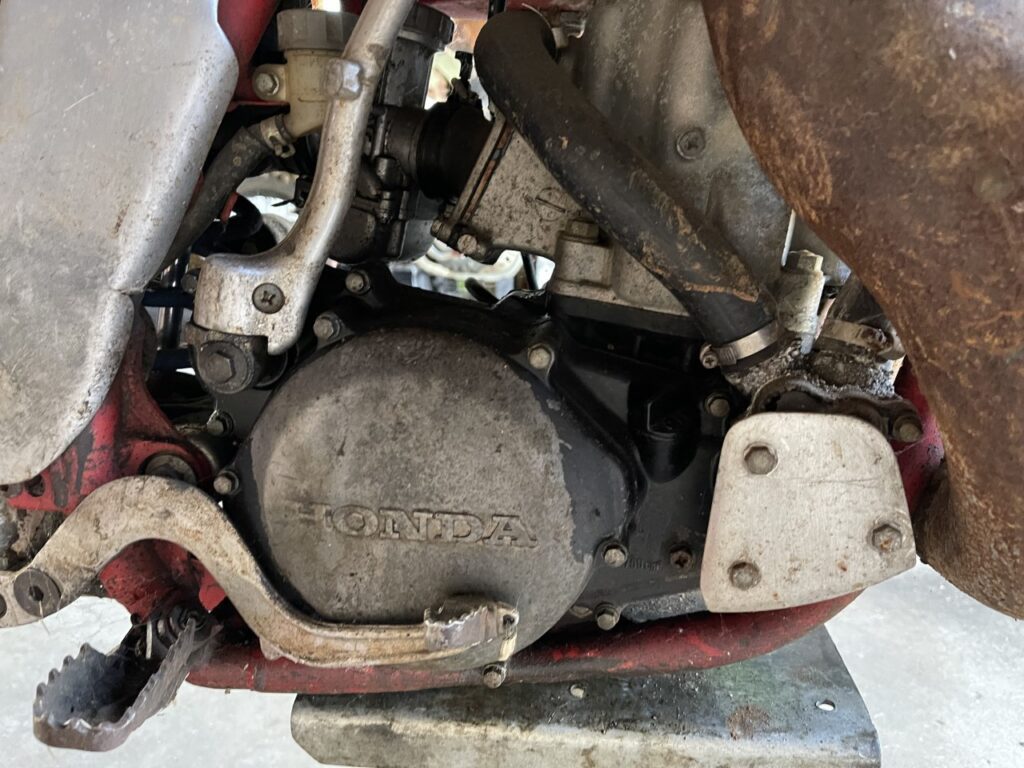 The Achilles heel of these 1988 era CR500R engines is this water pump and case along the right side. They were weak and commonly the cause of the demise of many of these 500cc dirt bikes.