There are not many things I enjoy more than riding $27,000 superbikes around on the racetrack so when Yamaha offered me a few sessions aboard it's R1M at Sonoma Raceway, I was happy to do it. The opportunity presented itself during the 2021 Yamaha R-Days track event so much to my delight, the circuit was pretty clear and that allowed me to ride at a decent pace when I was out there. Unfortunately, I was only able to get three sessions aboard this carbon fiber beauty, but it was enough time to get a good feel of the bike. Obviously, this motorcycle is damn near unobtainable for the majority of us humans, but it does represent the pinnacle of Yamaha's superbike technology, so take this review for its worth. I didn't have nearly enough time to wrap my head around everything this motorcycle offers.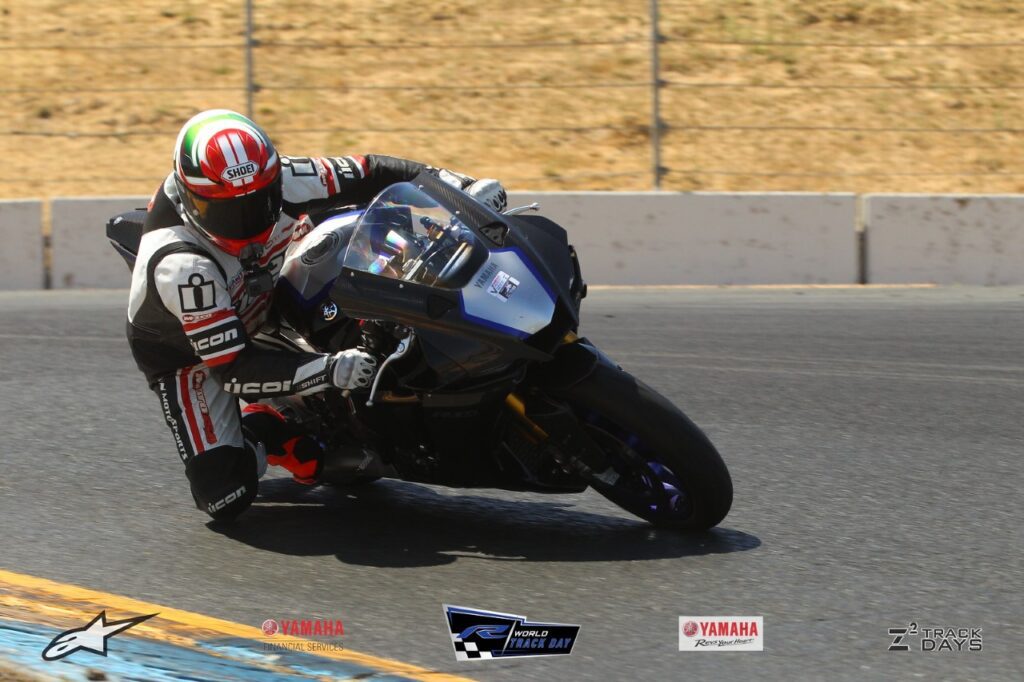 The first thing I notice when I climbed aboard the 2022 Yamaha R1M was that it feels big and roomy (but then again, I am not a big human). The riding position is aggressive and there was a lengthy reach to the controls. The rear sets are high too, so you are in the attack position from the get-go. There's a lot going on in the cockpit with every conceivable go-fast gadget and gizmo at your fingertips.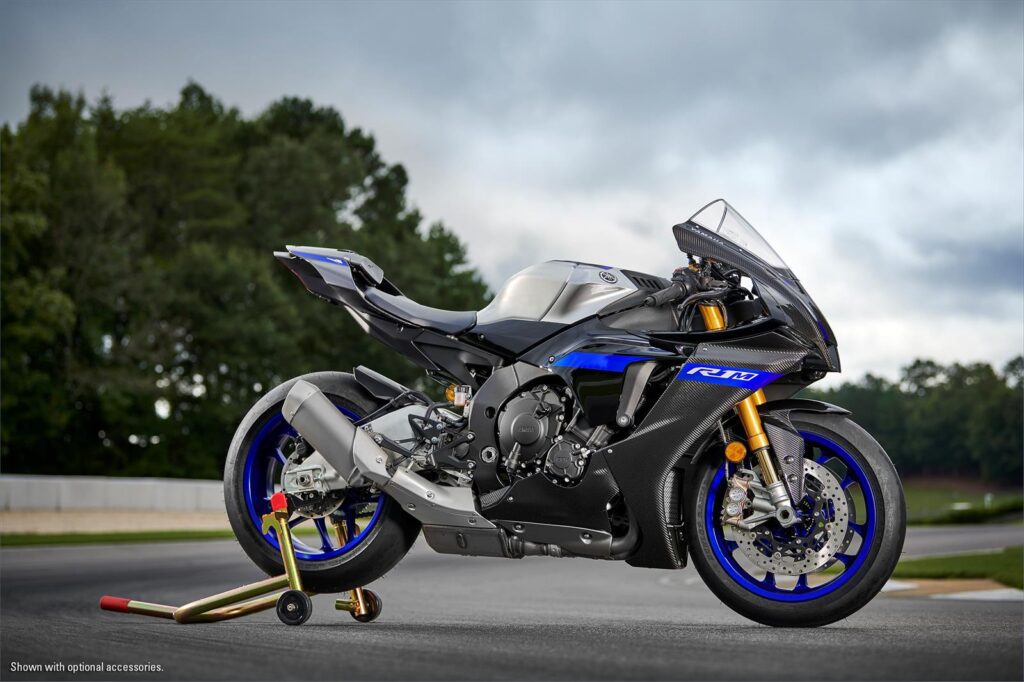 The large TFT interface screen commands the view behind R1M's windscreen. Ride modes, sweeping tach, shift light, fuel, clock, traction control, suspension and gear position indicator are all big, bold and easy to see. Navigating through the array of ride control options can be a little intimidating at first but then again, if you are buying an R1M, then you probably want all these functions at your disposal.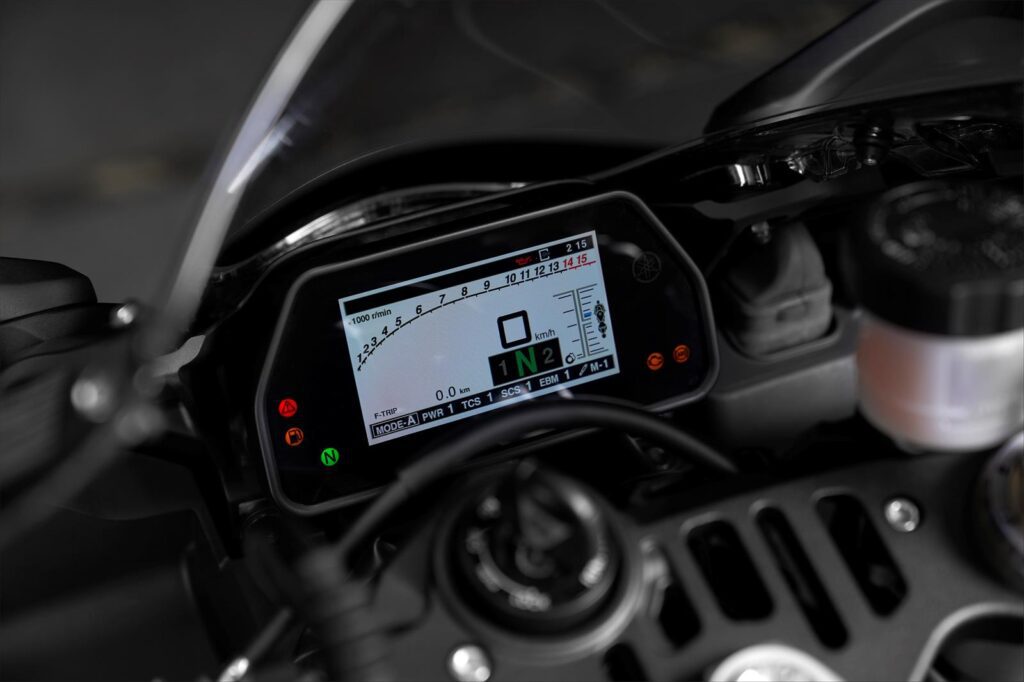 One of the more unique aspects of the 2022 Yamaha R1M, besides the carbon fiber bodywork, 10-spoke cast magnesium wheels and futuristic appearance), are the pair of Electronic Racing Suspension input cables attached to the top of the 43mm Öhlins NPX fork. The fact that this little ripper is capable of analyzing your riding, calculating the feedback from the track surface and adjusting suspension settings for you on the fly, is pretty amazing. However, when I talked to the racers among us, it takes some getting used to when you are truly testing the limits. But for normal humans, this technology is incredible.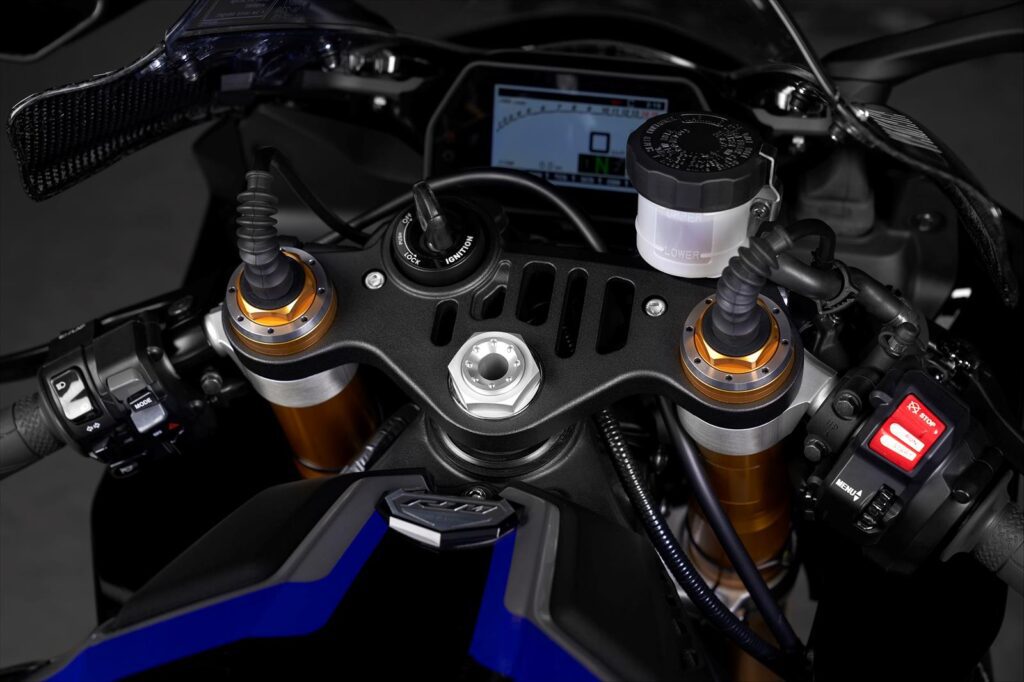 Out on the track, the 2022 Yamaha R1M is fun to ride (and with an MSRP of $26,299 it should be). I've been a huge fan of the cross-plane engine's power delivery and the latest version of the CP4 powerplant is still a sound you have to hear from the seat at least once in your life. This is as close to a MotoGP engine as most of us will ever get, so twist that R1 throttle, hang on and enjoy the assault on your senses. Not only does it sound out of this world, but it shortens straightaways in a blur and is devoid of the typical four-cylinder buzz that has grown so commonplace over the years.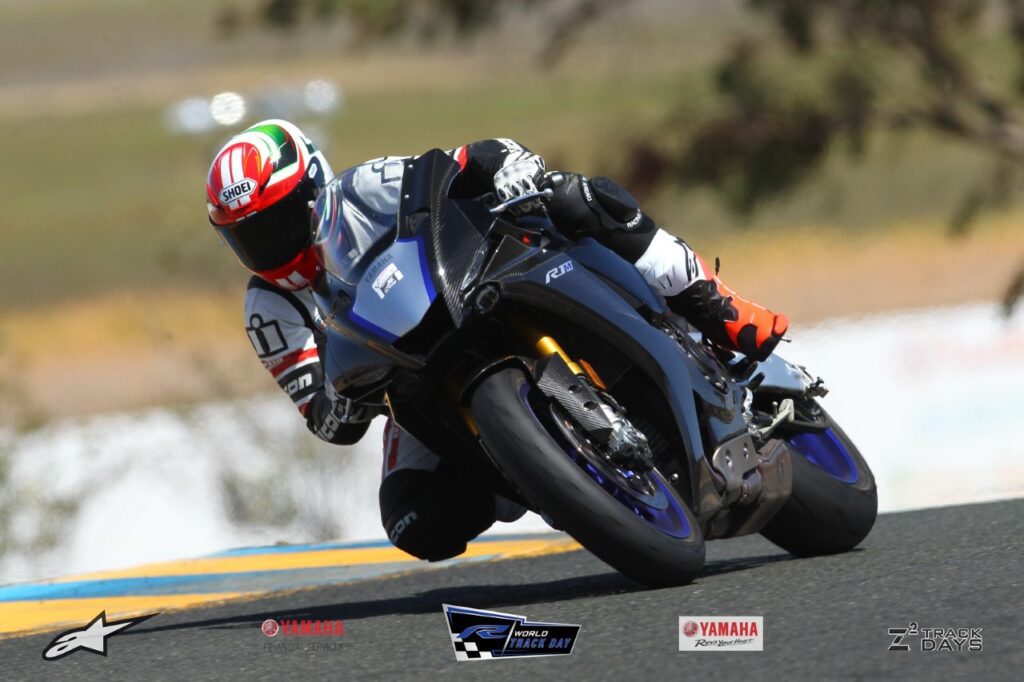 It should come as no surprise that the brakes are awesome. A pair of 4-piston radial-mounted front calipers mated to 320mm rotors are sort of standard issue on a superbike. So, it's the combination of high-quality hardware, like steel braided brake lines, paired with a host of rider-assist electronics that make it that much more impressive. The brakes are powerful, and the ABS should save your ass if you get into a turn a little hot or have the misfortune of braking into a debris field, whatever the case may be. I have no doubt the R1m system will be more than someone like me will ever need.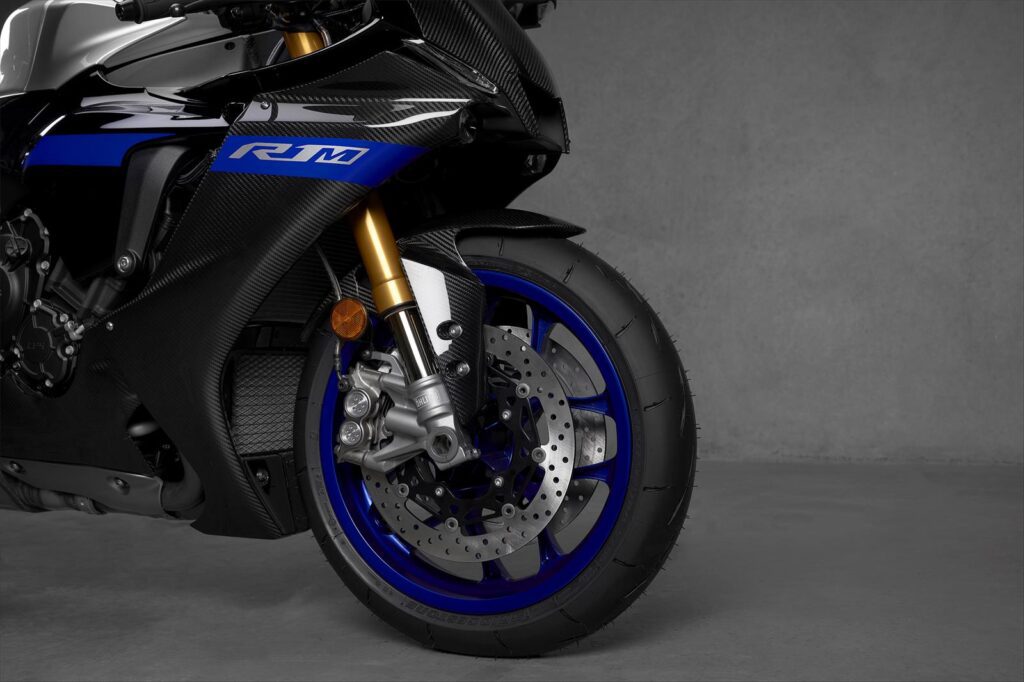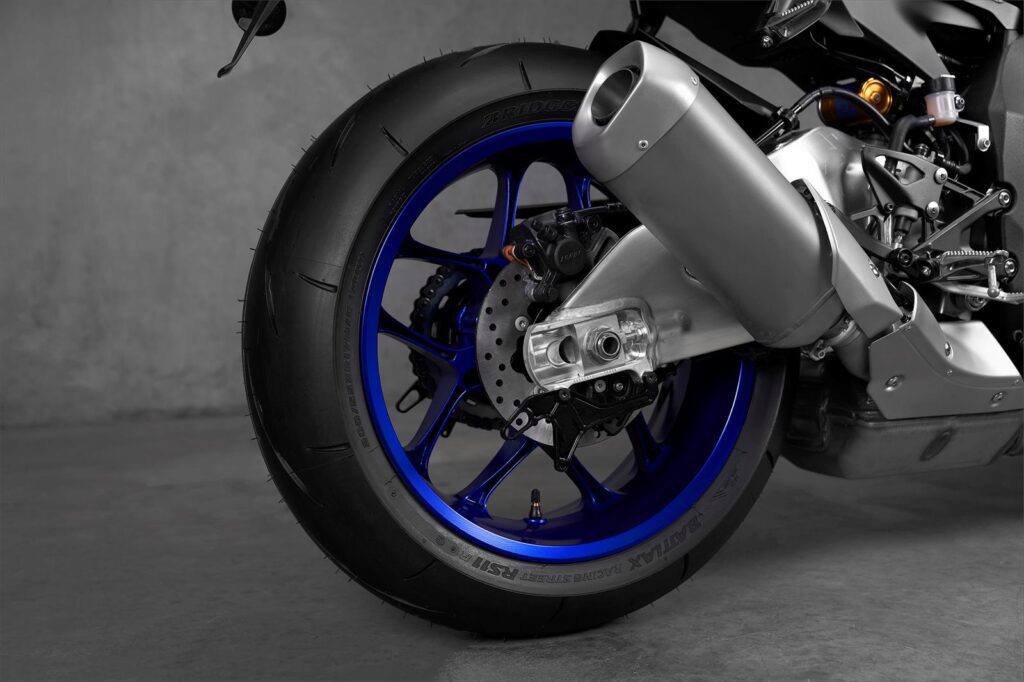 2022 R1M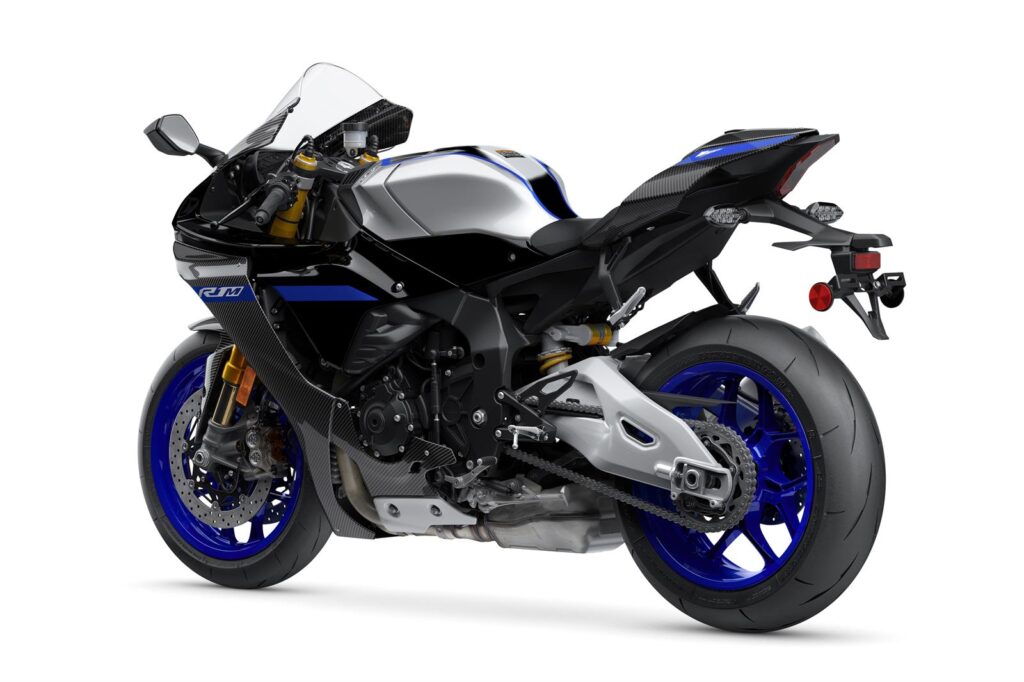 2022 R1M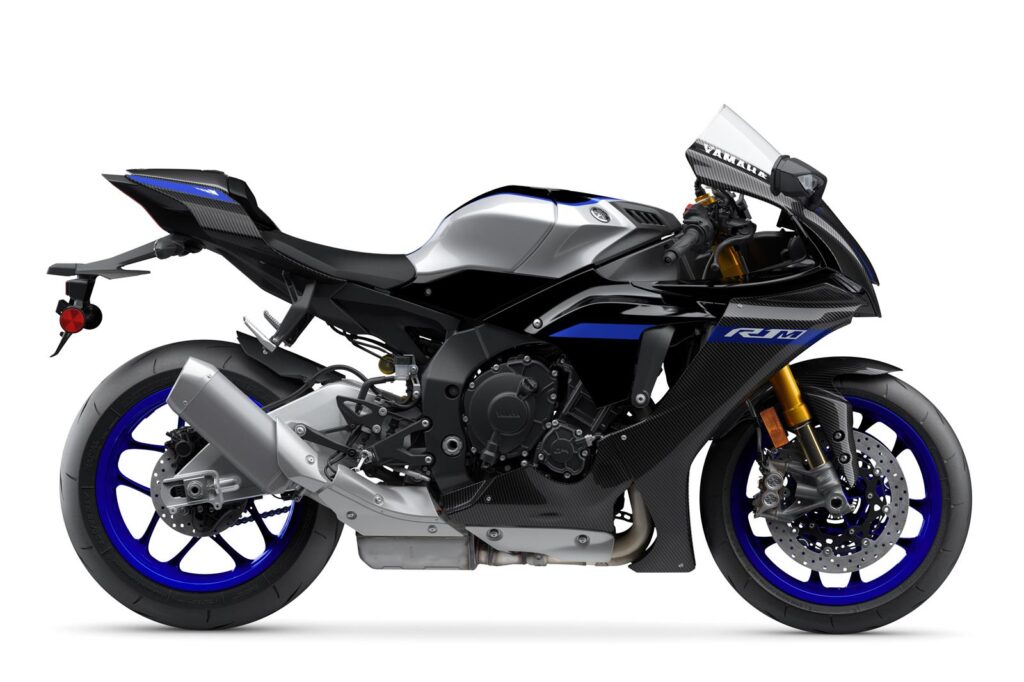 2022 R1M